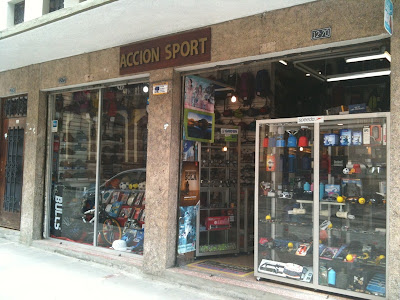 In Cuenca I found this store called Accion Sports.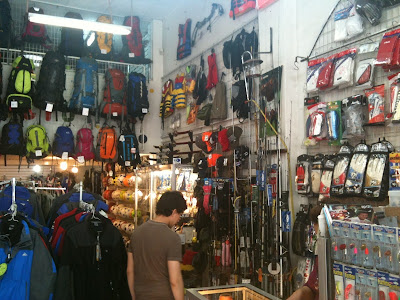 They had a decent selection of camping and fishing gear. I didn't want to add weight to my kit, so I decided to go ultralight.
I ended buying some Sno-Seal to weatherproof my boots ($10). It's something that I've been looking for for some time. I bought a compact fishing rod and reel combo with a few simple lures ($13). And I bought a tent footprint and tent spikes which I will use as a tent ($15). The tent footprint is basically a waterproof nylon sheet with grommets that I hope will make a decent lean-to cover. Perfect...light and inexpensive.
Ready to camp.