I crossed from Ecuador into Peru.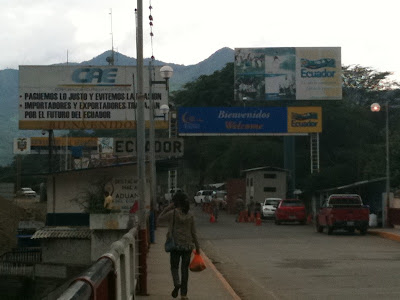 Leaving Ecuador was fast and efficient. I decided to cross at the town of Macara. It probably only took 5 minutes. First a visit to immigration where they checked my passport. Second to Customs where it took probably 2 minutes. Basically they checked and kept my temporary permit.
The immigration office in Peru was amazing fast as well. I was the only person in line. I handed the immigration officer my passport, he put a stamp in it and handed it back.
I then proceeded to the Customs office. They made copies of my passport, motorcycle title and request for a temporary permit. They actually made the photocopies... how refreshing. They instructed me to buy temporary insurance across the street. Once I obtained insurance I was back to the Customs office. The officer checked a few things, compiled my papers and issued me a temporary permit.
All done, probably all within 15 minutes. No ayudantes. No bribery. That's the way to run a border crossing. Great job!
Peru, here I come.