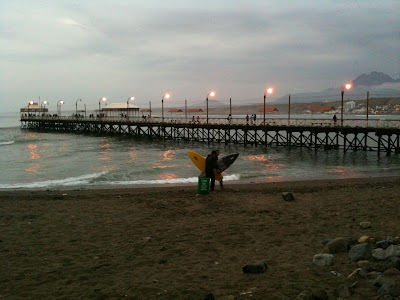 I landed in the seaside town of Huanchaco and took a stroll along the beach.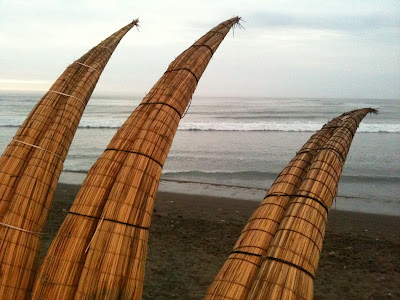 I came across this giant sea monster that was about to attack the tourists laying out on the beach.
But it turned out that the monster was just a group of totora (reed) boats.
Like this one. They are used by the locals to fish in the ocean.
So with the world at peace, I decided that it would be safe to watch the waves rolls in and the sun set.