Moving south toward Peru, I passed through the city of Loja. It's a town known for being a stop or transit point on the way to Peru. It's also known for its manicured plazas.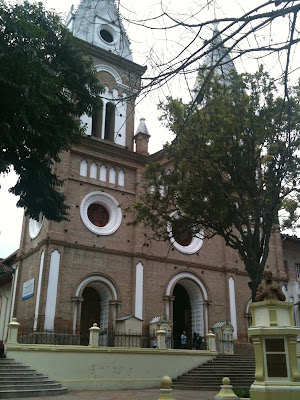 There was this church that would fit in nicely in New England.
This was the first clock tower that I've seen in Latin America.
And this plaza reminded me of some places in Washington DC or Pennsylvania.