I visited two museos (museums) today.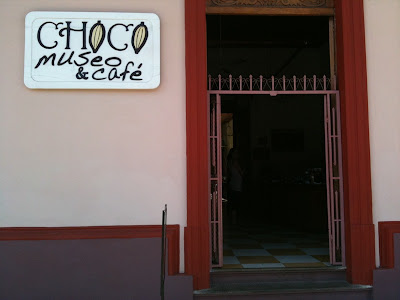 The first museum was called the Choco Museo y Cafe. It's a small museum, factory, store and cafe dedicated to the production, display and commercialization of cocao and chocolate.
There were displays about the history, facts and myths of cacao.
A workroom where one could observe the making of chocolate...
...and sample it.
And, a nicely presented chocolate shop and cafe.
They offer a $6 all you can eat breakfast buffet, but it was late in the day and I didn't take advantage of it. The museum was free.
The second museo was called Mi Museo. This museo had a very well organized and displayed collection of pre and post columbian artifacts excavated from around Nicaragua.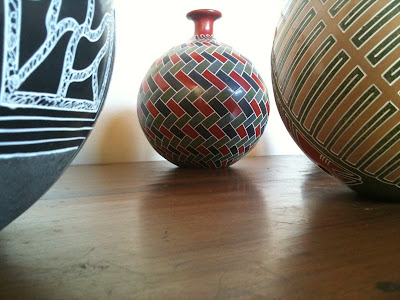 Some modern pottery from the surrounding area.
I may need to pick up a few pieces.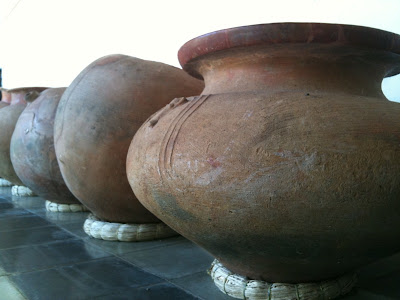 These were large water vessels.
This is a Jaguar ceremonial piece.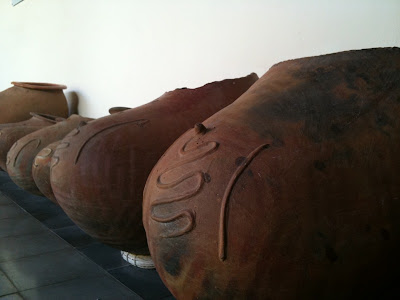 These were large burial containers. Bodies were buried in traditional graves, then after a couple years after the bodies were decomposed the remains were dug up and reburied in these containers.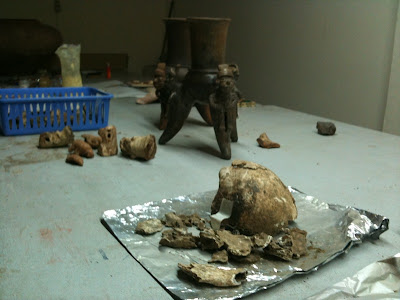 My guide took me into a back room where they reconstruct some of the pieces... like this skull.
These urns.
And this large container.